Start main content

---
2005 Ramen of Space "Space Ram"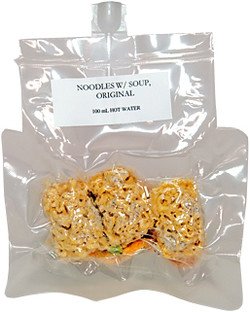 The "Space Ram"
At the age of 94, Mr. Ando invented the ramen for space "Space Ram".
His enthusiasm showed thoroughly that people who have faith, confidence and hope are forever young.
---
Based on the production of Chicken Ramen, the development of Space Ram followed the principle of simple cooking method and long shelf-life. Adjustment was made to suit the dining environment in space.
This proves that instant noodle is a premium product which is improved continuously to satisfy people's need from the past to the Space age.
---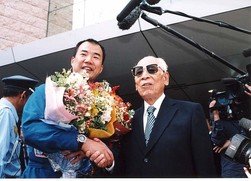 July 26, 2005
Space Ram was carried into space by Mr. Soichi Noguchi, a Japanese astronaut, and he became the first astronaut consumed instant noodles in outer space. Mr. Ando was at the age of 95.
Mr. Noguchi reported, "It is amazing that I could eat instant noodles with the same taste as it is on the Earth."
December 21, 2009
Mr. Noguchi was in space as part of the Soyuz TMA crew to the International Space Station.
He also carried Space Ram with him.
As an astronaut, dinning time is the only time Mr. Noguchi could relax.
Space Ram, invented by Mr. Ando, let Mr. Noguchi enjoy dining in space even more.
---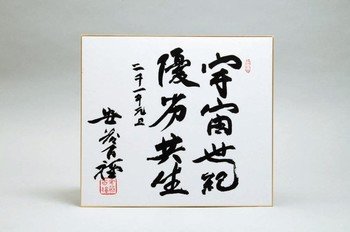 On the New Year day of 2001, Mr. Ando wrote a New Year's message: in the 21st century, there should be no boundary between human races. People should establish order and value of the new century.