Start main content
03 May 2021
Enjoy #HappyMothersDay at a Festive Go-to with Instagrammable Snaps
Pamper the Queen of Your Life with a Fun-filled Staycation for a Memorable Retreat at the CUPNOODLES MUSEUM HK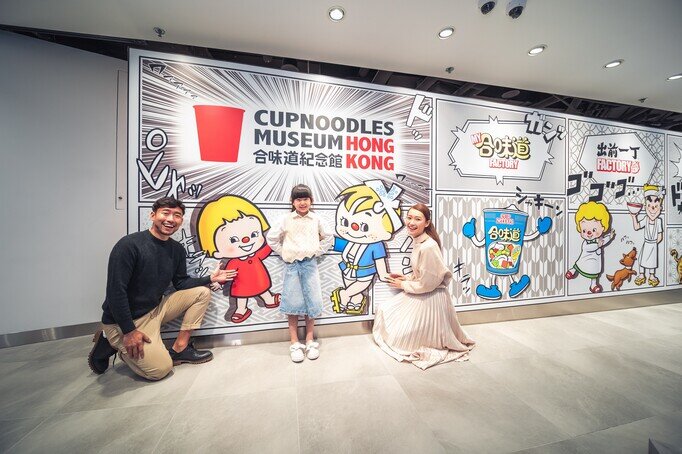 Where is the go-to destination for a memorable Mother's Day? Come for an exceptional Japanese food journey at the CUPNOODLES MUSEUM Hong Kong (the "Museum") and give your Mum a smile by surprising her with our chart-topping staycation plan. The Mother's Day Special is now underway at the Museum to excite all Nissin fans from 6 May (Thu) to 9 May (Sun). Get your phone ready for Instagram-worthy shots at the Museum and see what's next.
Featuring 3 interactive workshops, families can dive into the fun of "My CUPNOODLES Factory", "My Granola Factory" and "Demae Iccho Factory" – along with many distinctive exhibition corners which are perfect for photos throughout the Museum. What's more, to celebrate Mother's Day, a picture-perfect spot for families is on the way for you to splash out your parental love on social media. Ching Chai, the Chief Creative Director, has also curated a spectacular celebration campaign for Hong Kong families: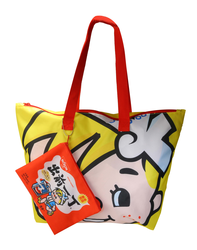 Snap a sweet family image at the pop-up display in the museum from 6 May (Thu) to 9 May (Sun);

Upload the photos to social media platforms and set public with hashtag (#CUPNOODLESMUSEUMHK, #happymothersday, #ilovemama);

Show the post to the museum staff and Ching Chai will offer you a special discount for a limited edition souvenir, the Ching Chai Family shopping bag, at a discounted price of HK$50 (50% off the original price).
Remarks: Only 100 pieces available each day. Offer valid while stocks last. All goods are non-refundable and cannot be returned after transaction.
The highlights of the pictures may also be handpicked by Ching Chai to share Cup Noodles HK's Facebook page to spread the love to others.
Planning to spoil your mum to make her feel extra special? Delight her with the "Stay & Play – CUPNOODLES MUSEUM Staycation" at the Royal Pacific Hotel. On top of creating their own cup noodles, families can also tuck into a sumptuous buffet at Café on the Park and immerse themselves in the festive getaway in a comfortable guest room and enjoy the hotel's fantastic vista.
Send the queen of your life the warmest gift on Mother's Day with a special Japanese journey at the Museum. Book early online to avoid disappointment!
CUPNOODLES MUSUEM Hong Kong

Venue:

Shop 26-35, 2/F, China Hong Kong City, Tsim Sha Tsui

Opening hours:

Mon, Tue, Thu & Sun – 11:15am - 8:15pm

Fri, Sat & General Holidays – 11:15am - 9:15pm

Wed: closed

Ticketing*:
Visitors can make advance bookings online for the workshops (www.cupnoodles-museum.com.hk).
*Free entry to Museum Gift Shop.

Workshop

Price

Duration

Remarks

My CUPNOODLES Factory

$60

30 min

Children under the age of 3 and not occupying a seat, are allowed entry free of charge if accompanied by an adult who holds a valid admission ticket.

Demae Iccho Factory

$120

90 min

Persons below 110cm will not be admitted. Visitors participating in "Demae Iccho Factory" must purchase tickets in pairs to enjoy the activity in duos.

My Granola Factory

$60

30 min

Children under the age of 3 will not be admitted.