Start main content
05 Nov 2021
Dangerously Addictive™
Nissin and IRVINS collaboration to launch Salted Egg Flavour Stir Noodle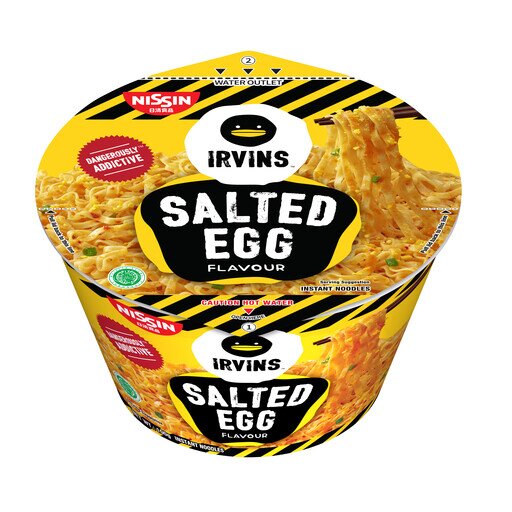 ATTNETION! You will be addicted by the collaboration of Nissin and IRVINS new product – Salted Egg Flavour Stir Noodles.
IRVINS is a homegrown brand from Singapore and is made popular in 2015 for their Dangerously Addictive™ salted egg fish skin and potato chip snacks. Shortly after, the brand became a global sensation for its premium snack. It also aroused a salted egg flavour snack fever in Hong Kong.
Nissin collaborates with IRVINS to launch a new exquisite instant stir noodle. Taking reference to the famous and traditional Singapore noodles, Mee Pok, we combine flat and bouncy noodles with salted egg flavour seasoning powder, bringing rich and slightly spicy taste to the consumers. On top of it, we add specially made salted egg flavour seasoning oil to enhance salted egg aroma. Finally, we put egg crumbs before serving. Combining all these, its unique taste, visual and smell make Nissin x IRVINS Salted Egg Flavour Stir Noodles irresistible. When this product was launched in Singapore, it became viral in social media and sold out in around one week.
This salted egg flavour stir noodles fever will arrive Hong Kong soon. Nissin x IRVINS Salted Egg Flavour Stir Noodles will be launched in early November. It will be available in designated supermarkets and convenience stores. Be prepared for the new tasting experience!