Start main content
24 Aug 2021
Nissin Foods named "Food Partner of Hong Kong, China Delegation to Tokyo 2020 Paralympic Games"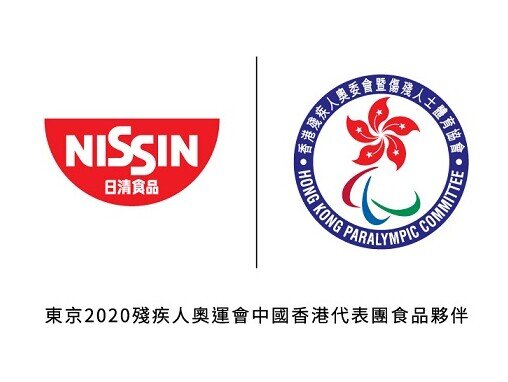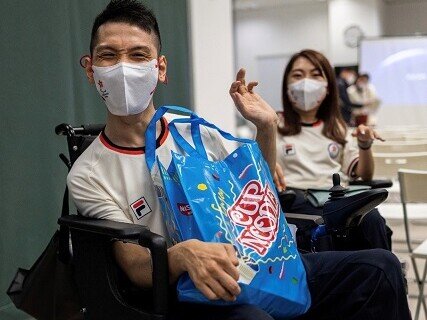 The Tokyo 2020 Paralympic Games kicks off today! Nissin Foods is named Food Partner of Hong Kong, China Delegation to the Tokyo 2020 Paralympic Games, reiterating its commitment to support the development of sports and local athletes in Hong Kong.
Nissin Foods pressed ahead to support the Olympic-qualified athletes from Hong Kong at a time when the Tokyo 2020 Olympic was still clouded with uncertainty early last year. As a sponsor of the local delegation, the brand is thrilled to see Hong Kong's athletes have marked a historic showing at the recently concluded Olympic Games, bringing home six medals – one gold, two silvers and bronzes.
Today, Nissin Foods is pleased to announce extending its support to the local elite athletes with disabilities, not only as the Food Partner of Hong Kong, China Delegation to the Tokyo 2020 Paralympic Games, but also to the upcoming 11th National Games for Persons with Disabilities to be held in Shaanxi Provence in October and the Bahrain 2021 Asian Youth Para Games in December.
For the Tokyo 2020 Paralympic Games set to take place from 24 August to 5 September, a total of 24 athletes will represent Hong Kong in eight sports, namely: archery, athletics, badminton, boccia, equestrian, swimming, table tennis and wheelchair fencing.
Mr. Kiyotaka Ando, Executive Director, Chairman of the Board and Chief Executive Officer of Nissin Foods, said: "Hong Kong athletes have participated in 12 Paralympic Games since 1972 and achieved outstanding results by capturing a total of 126 medals. We are moved and inspired by the courage and perseverance of the athletes, particularly during such uncertain time under the threat of Covid-19. We wish all athletes to break through their limits and the Hong Kong, China Delegation to find yet another success in Tokyo 2020 Paralympic Games. We also call for Hong Kong people to join us and cheer for each and every Hong Kong Paralympian!"
"Nissin Foods would also like to send our heartfelt appreciation for the efforts of The Tokyo Organising Committee of the Olympic and Paralympic Games for bringing together all the elite athletes around the world amid the pandemic-impacted difficult time, showcasing the spirit of the Olympic Movement to promote friendship, solidarity and fair play to the fullest," Mr. Ando said.
In pursuit of its founder Mr Momofuku Ando's belief that "eating and sports as the two axles of health", Nissin Foods has been an active sponsor of local sports activities and athletes in order to contribute to the development of sports in Hong Kong. With a strong belief that more sustainable measures are needed to fully maximise the city's potential in sports development, the Group will continue to groom budding athletes in local matches and training while sponsoring local elite athletes in international tournaments and games.