Start main content
12 Jan 2023
Nissin Foods Extends Sponsorship of Local Tennis Star
Cody WONG for Three Further Years until 2025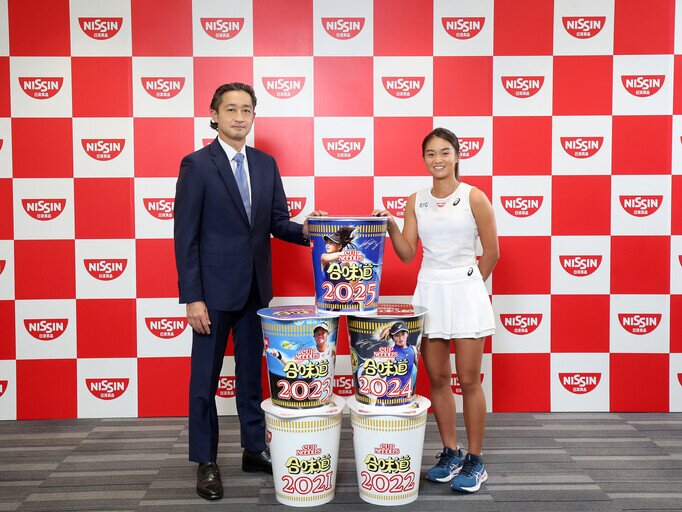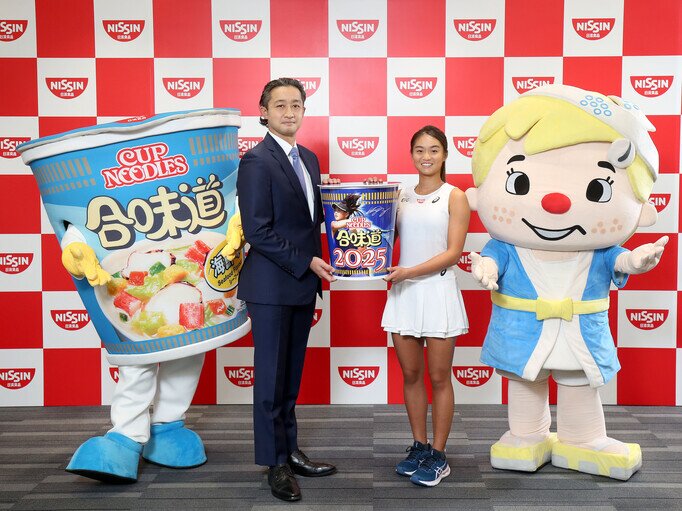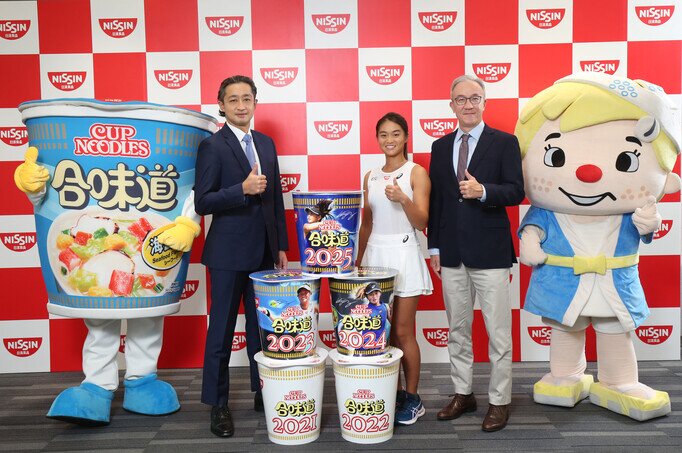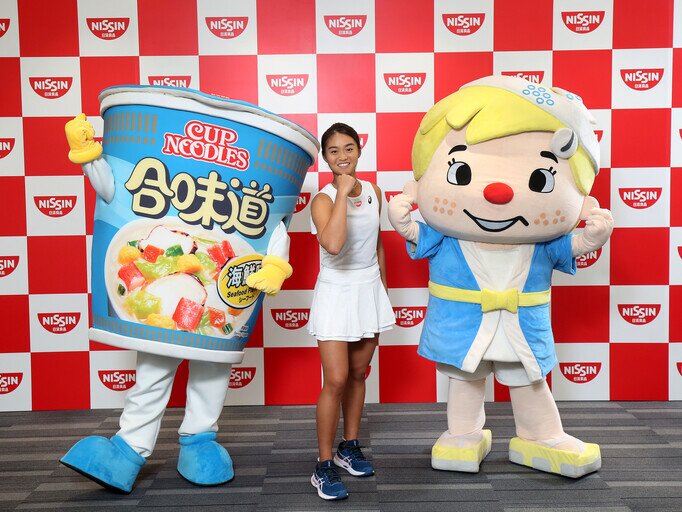 Nissin Foods Company Limited is pleased to announce the extension of its sponsorship of Hong Kong tennis player Cody WONG for a period of three years from 2023-2025. Having sponsored Cody since 2021, Nissin Foods has increased its sponsorship support for the 20-year-old star as she continues to make strides on the professional circuit, in the hope that Cody will garner even more honours for herself and Hong Kong on the international arena.
"We are pleased to extend our support for Cody for a total of five years until 2025," said Mr. Kiyotaka ANDO, Executive Director, Chairman and Chief Executive Officer of Nissin Foods. "Long-term support is important for elite athletes like Cody. With our support, she will be able to focus on building her skills, strengthening her physique, and enhancing her experience, particularly in international tournaments. Cody is a young talent with so much promise. We hope to give her comprehensive support that can help her to fully realise her talents and reach new heights. True to our founder Mr. Momofuku ANDO's belief that 'eating and sports are the two axles of health', the sponsorship of Cody and youth tennis in Hong Kong aligns with Nissin Foods' commitment to promoting sports and healthy lifestyles."
Mr. Philip MOK, President of Hong Kong Tennis Association, said, "I would like to thank Nissin Foods for its committed support of youth tennis and our young elite players in Hong Kong. Support for players like Cody at this pivotal stage of their careers is so important and will allow her to continue her impressive progress on the professional circuit, whilst also inspiring other young players. After a fantastic season last year, we are excited to see how far Cody can go in 2023."
"I am so grateful to Nissin Foods for its continued support," commented Cody. "This sponsorship enables me to focus on my tennis and motivates me to train even harder to reach my goals. I cannot thank Nissin Foods enough for this wonderful support throughout my young career."
In 2022 Cody won nine doubles title and one singles title on the ITF Women's World Tennis Tour and achieved career-high rankings in both singles and doubles, reaching No. 343 and No.156 in the world, respectively. With the support of Nissin Foods, she is positioned to continue rising in the rankings and to collect more titles in 2023.
Nissin Foods is the official Youth Development Partner of the Hong Kong Tennis Association ("HKTA") and the title sponsor of its three major local junior tournaments - the Hong Kong National Junior Tennis Championships, the Hong Kong Junior Tennis Series, and the Hong Kong Junior Tennis Novice Competition. These core events form the basis for local junior development, providing young players with optimal competitive opportunities to gain more match experience, whilst also allowing HKTA to identify promising talents. In recent years Nissin Foods has extended its support to elite players to provide financial assistance to help them maximise their full potential as professional players.