Start main content
26 Jan 2022
Nissin Foods as the Exclusive Food Partner of SF&OC to continue support for local elite athletes in multi-sport games 2022 to 2024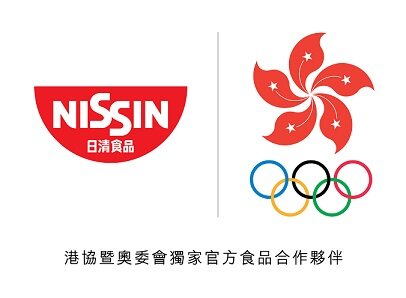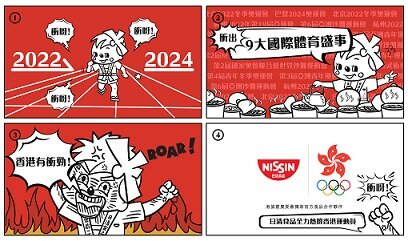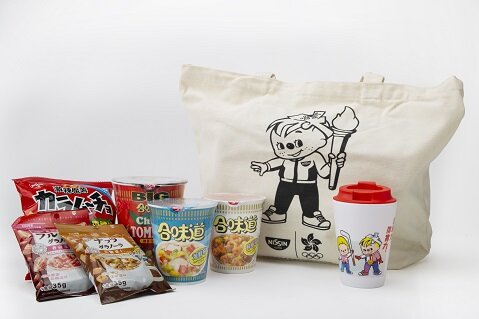 Amid interest surge in sport events following the historic showing of Hong Kong athletes at the Tokyo 2020, Nissin Foods Company Limited ("Nissin Foods", and together with its subsidiaries, the "Group") is pleased to announce its team-up again with the Sports Federation & Olympic Committee of Hong Kong, China (SF&OC) as the exclusive food partner. The collaboration means the giant food supplier has extended and escalated its commitment for local elite athletes vying for a raft of multi-sport games in 2022 through 2024, starting with the Beijing 2022 Olympic Winter Games from 4-20 February.
As an active sponsor of sports games and development, Nissin Foods has confirmed to throw its weight behind Hong Kong, China delegation to 9 leading sports games for the coming 3 years, including but not limited to the Beijing 2022 Olympic Winter Games, the 3rd Asian Youth Games, the 2nd ANOC World Beach Games, the Hangzhou 2022 Asian Games, and the Paris 2024 Olympic Games.
Mr. Kiyotaka Ando, Executive Director, Chairman of the Board and Chief Executive Officer of Nissin Foods, said: "Hong Kong athletes have achieved marvelous results in the Tokyo 2020 and other subsequent leading games, in spite of the challenges of the pandemic. We are grateful for their courage and perseverance, which have inspired us to stay agile and relentless in this pandemic-impacted difficult time. Through the tie-in with SF&OC, Nissin Foods is delighted to show our support again for local elite athletes in various tournaments up till 2024." In pursuit of its founder Mr Momofuku Ando's belief that "eating and sports as the two axles of health", Nissin Foods has been supporting local sports activities and athletes.
SF&OC expressed appreciation for Nissin Foods' continuous support and President of the SF&OC said, "I am pleased that Nissin has become a long-term partner of SF&OC in supporting the Hong Kong, China Delegation to the multi-sport games in 2022 to 2024 after the debuting partnership in the Tokyo 2020 Olympic Games. Nissin Foods, being a renowned food company and the largest instant noodle company in Hong Kong, will continue to boost the attention of public towards our athletes and bring up a positive energy to support them."
In addition, Nissin Foods has announced to extend its support as the Hong Kong Tennis Association (HKTA)'s official Youth Development Partner for a further five years from 2022-2026. This renewed collaboration has cemented its commitment to the long-term development of junior tennis in Hong Kong.
The company's active support for HKTA's tournaments has helped foster local talented young players, including the 2 most promising young tennis players Cody Wong Hong-yi and Coleman Wong Chak-lam, who had participated in Nissin Foods supported tournaments as junior players and received the company's sponsorship these few years. Former Hong Kong No.1 player Zhang Ling has also been appointed as Nissin Foods' Sports Ambassador from 2022 onwards, bringing her experience as a professional player to help promote tennis and sports as the basis for a healthy lifestyle across the wider community.
Mr. Kiyotaka Ando added, "Nissin Foods will continue our efforts to groom budding athletes in local matches and training programmes while sponsoring local elite athletes in international tournaments and games. We look forward to the Hong Kong, China Delegation to make another success in the coming games including the Beijing 2022 Olympic Winter Games."