Start main content
13 Sep 2021
Nissin HK-sponsored Coleman Wong makes history, winning US Open Boys' Doubles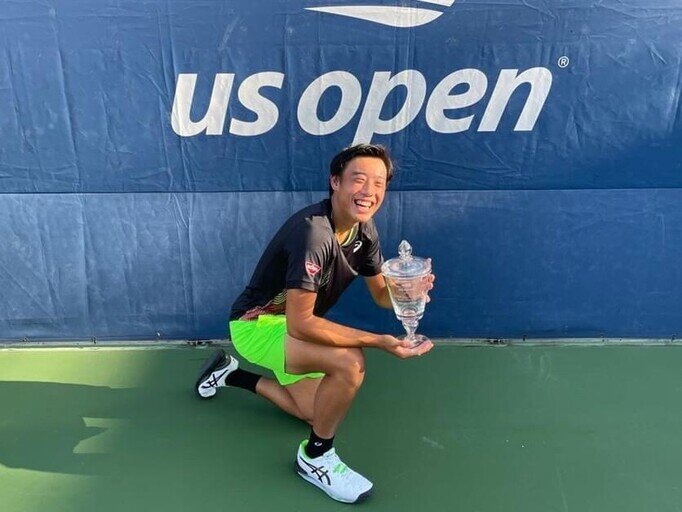 Big Congratulations to Coleman Wong for making history at the US Open Junior Tennis Championships. He is the first Hong Kong player to lift up the Grand Slam boys' doubles trophy!
The 17-year-old partnered with French player Max Westphal and won the match in New York on 11 September 2021.
Nissin Foods is happy to be part of Coleman's Grand Slam journey. The company has been sponsoring Coleman since July 2020, enabling him to vie for more honours in international tournaments.
Coleman started playing tennis at age 5 and had been a regular player in the local youth tournaments sponsored by Nissin Foods from age 11. The company started providing individual sponsor to him since age 16.
Being the "Youth Development Partner" of the Hong Kong Tennis Association (HKTA), Nissin Foods has been supporting local youth tennis tournaments hosted by HKTA since 2015, to provide a valuable platform for young tennis players to hone their skills before they progress to international events.
Coleman's current ITF junior singles ranking is no. 30 (as of 13 September 2021), and his career high is no. 16 (as of 4 January 2021).
Now as Coleman is on the way to Jordan for the Davis Cup, Nissin Foods continues to back him up clinching more honours in the international podium and thus improving his world rankings.